Santa Dash 2022
It is with great pleasure that the Rotary Club of Cranleigh can present a cheque for £1,600 to Glebelands School resulting from the popular annual December Santa Dash held in Cranleigh, and organised principally by Cranleigh Sunfit and Rotary, with strong sponsorship by Oakwood Business Consultants.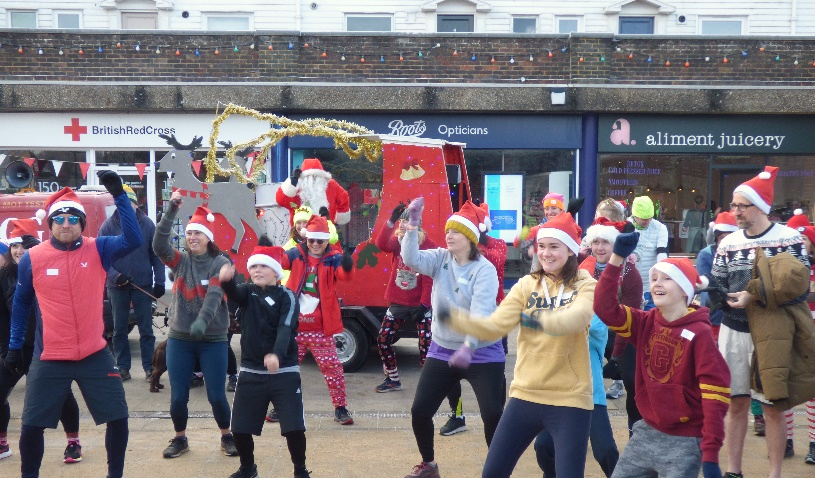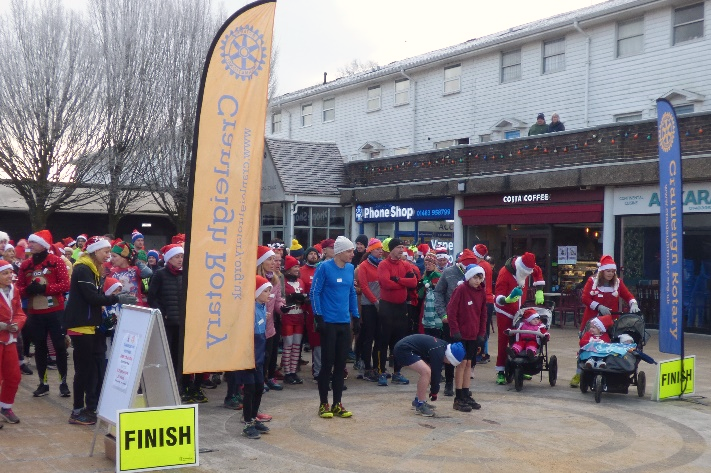 This year's event had about 150 participants, largely dressed, as ever, in flamboyant Christmas costumes, with the event commencing and finishing in Stocklund Square, and preceded by valuable 'warm-up' exercises.
Many thanks are due to all participants and supporters, not least those who provided refreshments (such as a very popular soup, flapjacks, squash and the Co-Op's banana donations), plus the entertainment provided for spectators by Glebelands Choir through the morning.
Presentation of Santa Dash Cheque to Glebelands
David Barry (Cranleigh Rotary) & Lucy Bushnell (Cranleigh Sunfit) presenting Glebelands School Headteacher, Russell Mitchell, with a cheque for £1,600 resulting principally from the 2022 Santa Dash.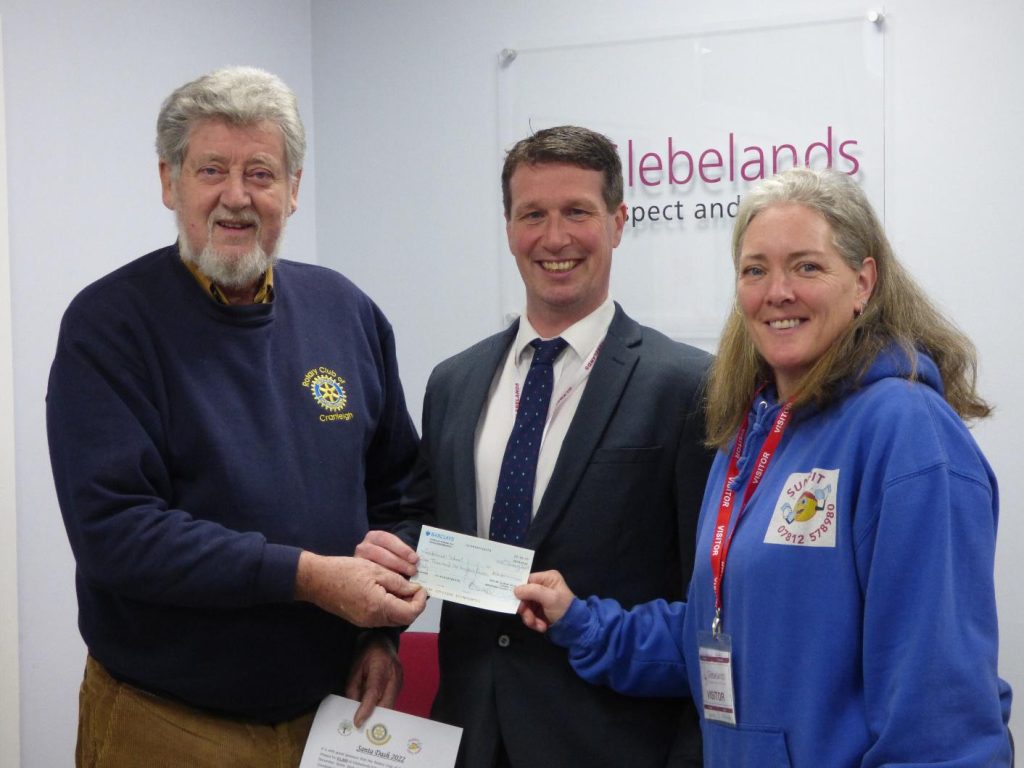 SHOTTERMILL & HASLEMERE FC
Oakwood proudly sponsors local Football and Cricket clubs, advertising our companies name whilst aiding the development and upkeep of some of the communities most important organisations.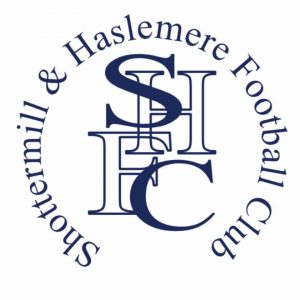 SHOTTERMILL & HASLEMERE FC
https://www.facebook.com/sandhfc/
Shottermill and Haslemere Football Club play their football in the Surrey County Intermediate League Western. With fixtures throughout the Surrey Hills they play the majority of local team, including away days at Cranleigh, Milford & Witley, Chiddingfold and multiple Guildford sides. For the 2019/20 season the clubs First Team Kit bears our company logo. Visit one of their home games to see the Oakwood sponsored Matchday Programme.